Real Wedding - Charlotte's story behind her Chateau wedding and dream Inbal Dror dress
September 26, 2016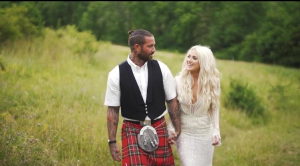 Newlywed Charlotte has just listed her exquisite wedding dress for sale in our preloved wedding marketplace. A dress created by the Israeli designer Inbal Dror, there is currently only one stockist of this designer in the UK.
Charlotte's wedding took place in the Languedoc region in southern France at an 11th Century Chateau.
Her she explains the story behind the dress: "I think I started looking for my wedding dress before we had even set the date!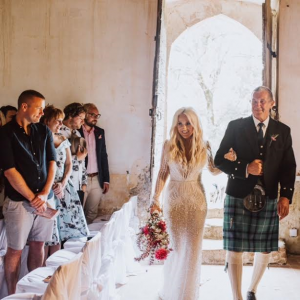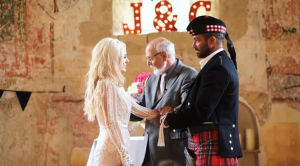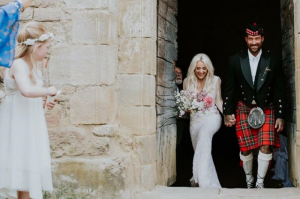 "As soon as I got zipped into it, I cried. It's a strange experience. Once you try on 'the one' you can't imagine getting married in anything else. It was the perfect mix of classic, vintage and boho!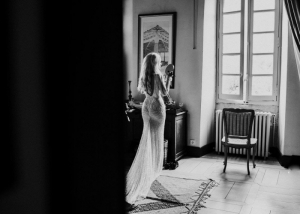 "Morgan Davies Bridal based in Islington is the only stockist of Israeli designer Inbal Dror in the UK. Each gown is a masterpiece, designed to flatter the female form, so I finally found the dress that worked with my body instead of sucking it all in! I like to eat - so a corset style dress would not have worked.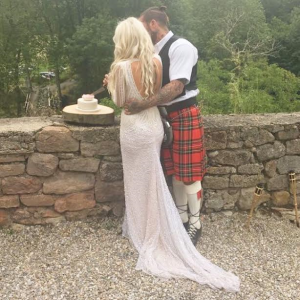 "The wedding was in the Languedoc region in southern France at Chateau Queille. I found the venue on a blog and as soon as I saw the pictures I knew I had to get married there - so Jerome and I were on the next flight and it was all booked 24 hours later!
"The 11th century chapel within the grounds sealed the deal for us. Having our wedding service and reception at the same place meant there was no messing around with transport by having two venues.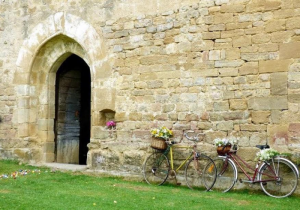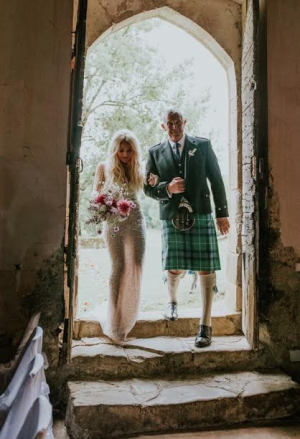 "It was a perfect day - the sun shone and the French wine flowed. The men wore their kilts and our dog Dotty was the guest of honour.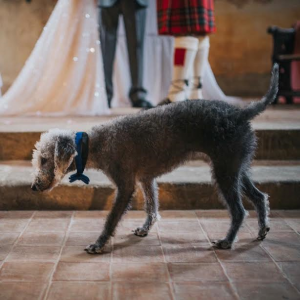 "There was lots of work to do to prepare the venue, but my bridesmaids were on hand to help with that. The flowers were gorgeous - our florist took all the flowers from her garden to create a wild and rustic look.
"I got so caught up in the day I forgot to throw my bouquet! I think that's my only regret with it being a tradition! We plan on going back to Chateau Queille in 10 years' time to renew our vows."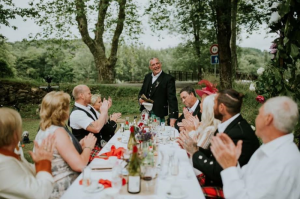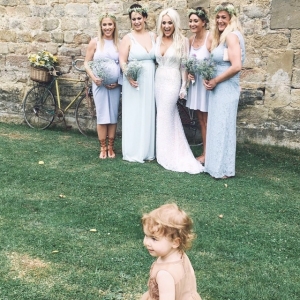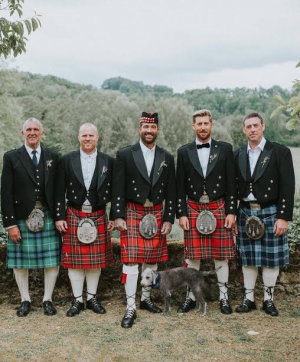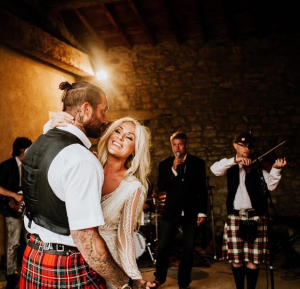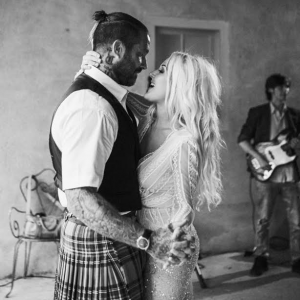 The details
Designer: Inbal Dror, 2015 collection
Original Price: The dress cost £6,500 brand new (Charlotte received 10% off the RRP) from Morgan Davies Bridal in Islington.
Sell My Wedding Price: Charlotte has listed it for offers in the region of £3,400.
Size: 10
Condition: This dress was only worn for five hours!
Details: Beaded lace wedding dress with long sleeves.
Buy it: To view the full listing or to make an offer click here.
Photo Credits: Charlotte's wedding photographer was Susie Lawrence.